Hope Rising ~ and a New Beginning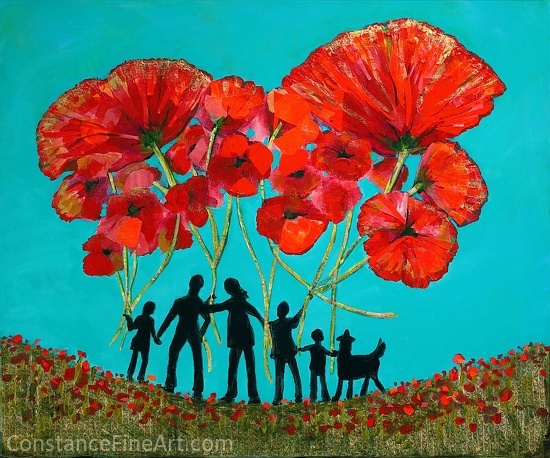 Emerging, growing, flourishing~ Constance is coming into her full bloom as a recogized Western North Carolina artist. This mixed-media work, HOPE RISING was chosen the 2012 Signature Piece for The Western North Carolina AIDS Project.
The donated original was created just for WNCAP's "Works of Heart- Raise Your Hand" fund-raiser as a Celebration of Family, Love & Hope.
February of 2012, this Image is on the cover of The Laurel of Asheville.
This image, now iconic, is archived and available as Limited Edition Giclees.


Friend Me on Facebook: